How Texting Can Help You Build Trust With Customers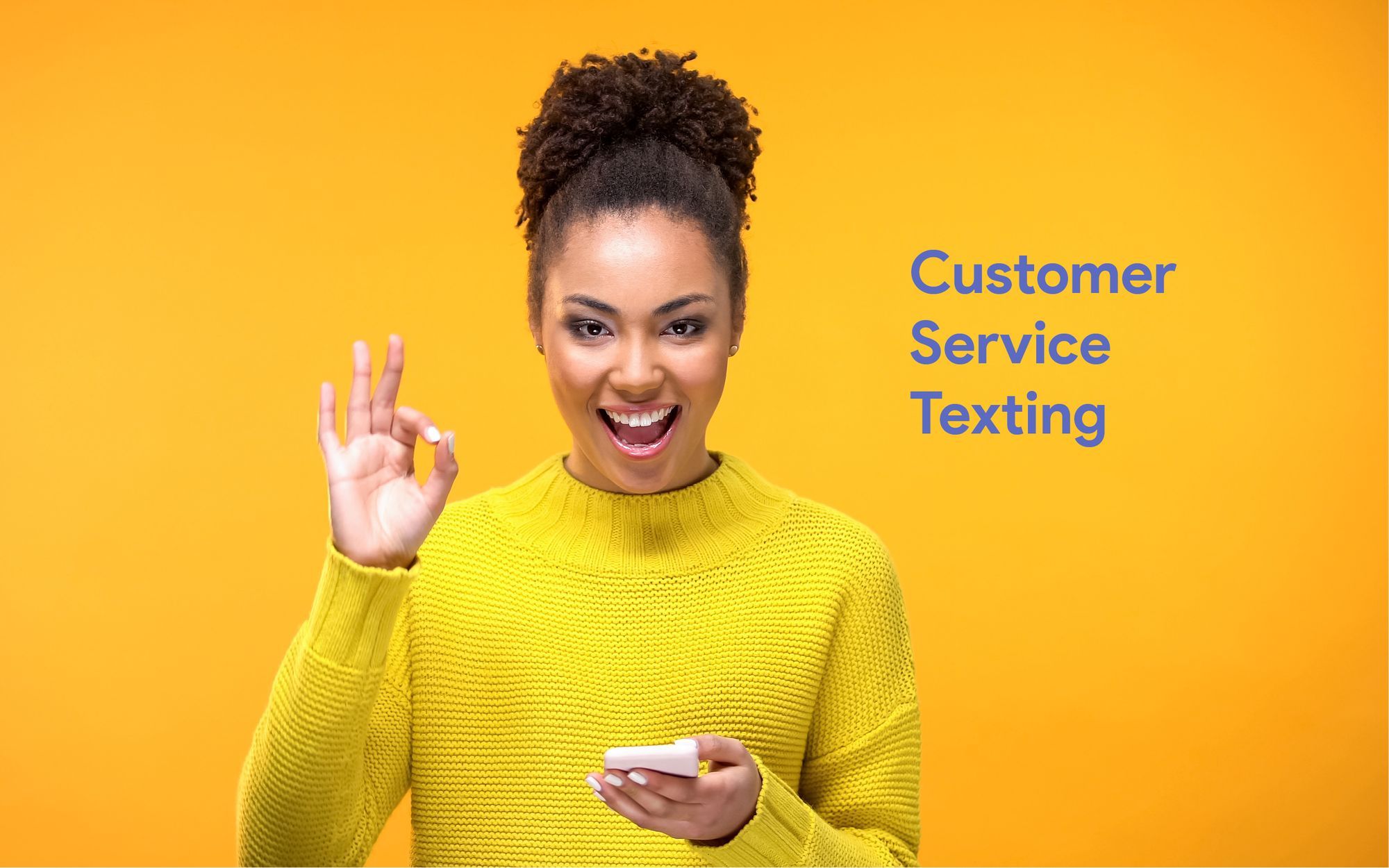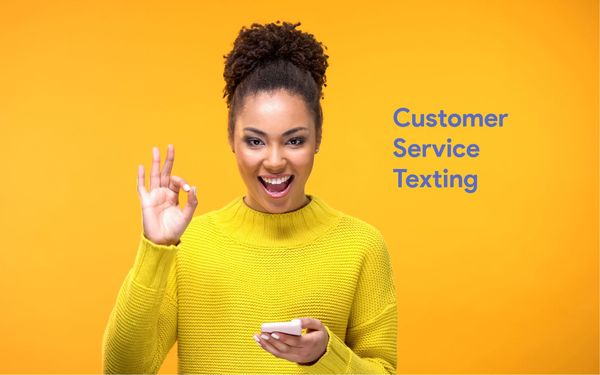 Wherever I'm traveling, I always initiate the conversation with strangers. Some of my friends even ask me to "go talk to these people" because they're too shy to do it themselves.
Building trust with strangers is not the best way to make new friends, it is the only way.
81 percent of consumers complain about the difficulty of communicating with businesses. So if you own a business, especially B2C, you are confronted with this question everyday: How do I build trust with prospects and customers?

Treat your customers as if you were their friend

What is a friend, a true friend? It's someone you've already built trust with, someone you can contact anytime about anything and you know they'll get back to you eventually.
Be this true friend to your customers: allow them to contact you easily about anything, whether they are already customers or just prospecting.
But be careful, you might quickly become overwhelmed, so make sure to…

Manage expectations

You don't build trust with generations Y and Z the same way you built trust in the 90's. Yet the younger generation hates calling. We cannot waste our time waiting on hold or worse, being transferred several times to different departments.
The online chat you put on your website can also be very destructive: the expectation is that someone is going to answer instantly. But if you are a small business owner, most often than not, this little online chat window will actually redirect to an email.
I won't even get started with emails. It became so noisy and spammy, if you still think email is a good way to build a personal connection with your customers, please take a (long) vacation.
What about online forms? They can be effective if you don't have a ton of customers, but they only go one way, so not the best way to build rapport with customers. Whether you're asking prospects to fill a form or create a profile, you are creating a serious barrier before lifting their hesitation.
So how can you answer their questions if you don't have any of their info? Here's how to build trust with these generations of consumers…

Understand the window of opportunity

When we're surfing the internet, we're like strangers traveling the world. Our span of attention for a certain wonder or a certain product rarely exceeds a few seconds or minutes.
That's a really short window of opportunity. You need to seize the moment and capture the opportunity.
Want to be their best friend? Answer instantly. Want to be their good friend? Answer within 24h. Want to be an acquaintance? Take more than 24h to answer their text.
You don't get married after a first date. But you can fall in love after a first date. Ok then, how to make them fall in love?

Allow customers to text

Displaying a phone number for prospects to text on your website and social media is the best way to initiate a conversation with strangers.
Prospects don't have to call or register to anything: they type their question on their phone, and boom!
"Text us at this number" is great, but what happens next if you don't have a battery of customer service reps at your service? Who's going to instantly answer hundreds, thousands of people?
You don't need to hire more reps or outsource them overseas anymore: that's where a dose of Artificial Intelligence can help you…

Let a bot answer first

A simple bot answering prospects and customers' texts instantly can go a long way: it alleviates the stress of consumers wondering "will anyone read my message?" and removes the feeling of being left behind.
For you a small business, monitoring text messages within one dashboard makes it easy to answer customers in one click and collaborate with your small team.
With the combination of a no-code SMS chatbot and ready-made dashboard, you can do it all by yourself without hiring more people.
Alright but isn't it ironic that we use a bot to create a personal connection with customers? Not if you do this…

Make it personal every time

Your bot is not here to replace you, it only helps you answer customers 24/7 and automatically recognize their phone numbers. If the number is not recognized when someone texts your business, it is most likely a new prospect.
If the customer service software recognizes customers based on their phone number automatically, then bingo! It can greet them by sending a text back such as "hi Suzanne, how can I help today?" or "Thank you John for your message, I'll get back to you asap".
Whether you're already using a CRM or not, using an automated SMS CRM that can recognize people's number automatically and greet people instantly is just next level. Now that's a way to get personal!

Excited? Great! Now go make a ton of friends!

You don't build trust in one day, but you surely need to start on day one.
Making friends is simple: just show them you're here for them no matter what. Allowing your customers to text your business is the best way to build a personal connection with them and produce customer success.
It alleviates the stress of being left behind for them and the FOMO (Fear Of Missing Out) for you. It aligns expectations so you work together and show how much you care on a deep personal level.
Providing a service through texting customers will save you a ton of time and money as well, and will bring your business the peace of mind it needs to grow in the long term.