Launching the AskNeo Ambassador Program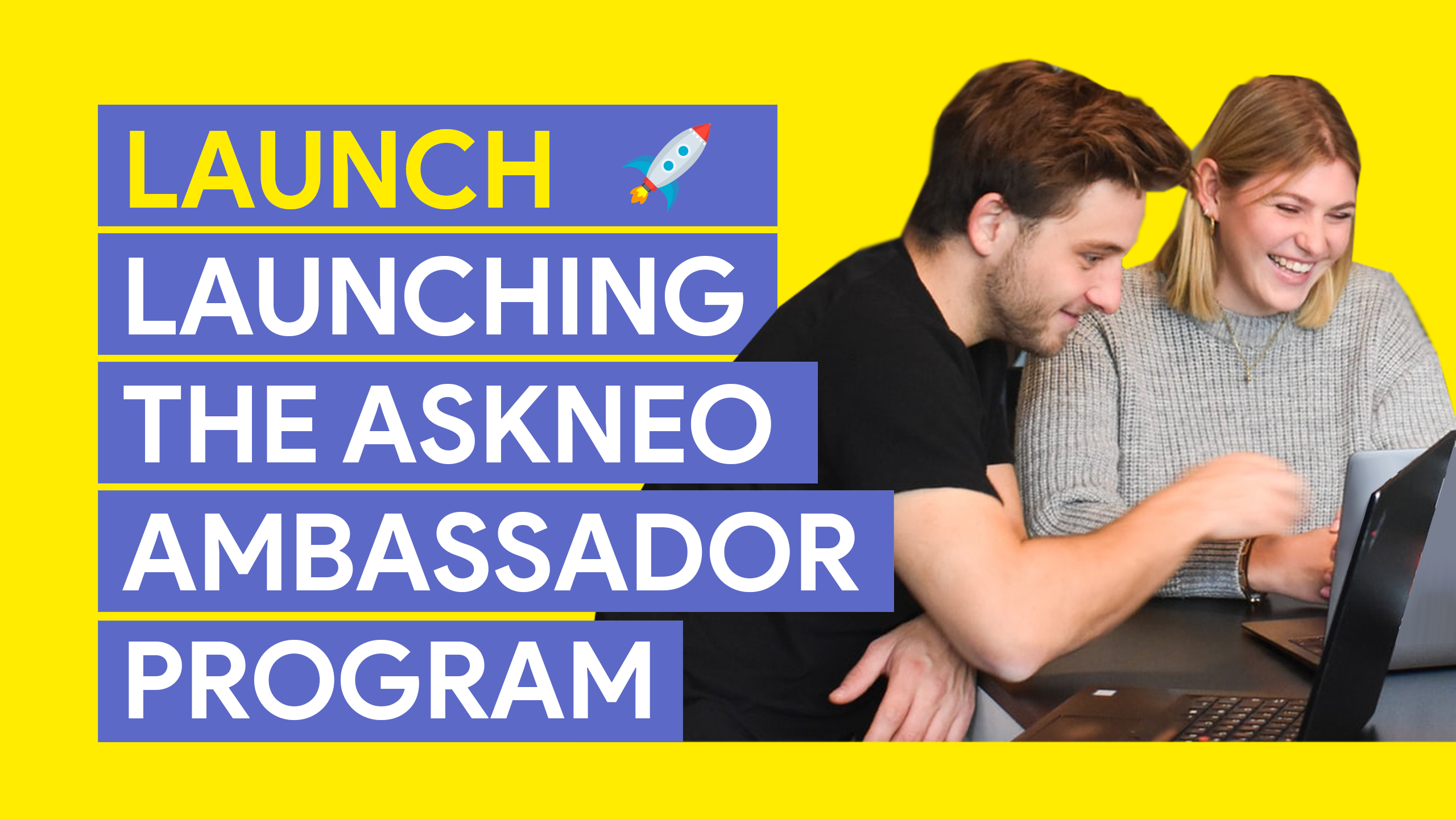 We started AskNeo 2 years ago with the hope of bringing more authenticity and personalization to the world of customer engagement. Today, after hundreds of signups, we can confidently say that we've improved the lives of tens of thousands of consumers eager to get more from their favorite brands.
Day after day, brand after brand, we've made it our priority to make conversational commerce more human, affordable, and mainstream. At AskNeo, we're on a mission to help consumer brands build lasting relationships with customers, to increase customer loyalty and repeat sales.
Thousands of consumers use AskNeo every day without even knowing it: they text back and forth with their favorite brands to ask questions about a product, purchase it, and re-order it.
Consumer brands love AskNeo for its simplicity. When they broadcast a text to thousands of people, they can personalize it with their first name, like in Mailchimp, to make it more personal. Mass texts turn into individual conversations automatically so marketing campaigns turn into sales conversations instantly.
Ecommerce and retail brands actually use AskNeo for the entire customer lifecycle: marketing campaigns, one-on-one sales, and customer support all become a part of a single conversation with a customer. AskNeo made conversational commerce completely seamless and 500x returns are not uncommon anymore.
The shared inbox makes it easy for large teams to collaborate on SMS conversations and save time. The platform even includes a personalized brand avatar (SMS chatbot) that saves new customers' information automatically so brands don't have to spend time updating their CRM.
But AskNeo is not just an amazing customer engagement tool. It is so much more human and reliable that a growing number of wellness and mental health companies have decided to rely on it entirely to interact with the people they help. Every day, the mental health of thousands of people depend on it. A simple text can go a long way into helping someone who needs to be cheered up or needs help with substance abuse.
We know the responsibility that bears on our shoulders and are very proud of helping thousands get the answers they're looking for every day, whether it be to purchase a product or improve their wellbeing. So how can we do more? How can we help more brands be more human, and more humans get the help they need?
What if we empower a million brands to do the same? We're already working with a few selected Managed Service Providers (MSP), each servicing tens of companies. They all went through a thorough vetting process and got our stamp of approval to use AskNeo for their clients. So what if we'd work with hundreds of MSPs to spread the word?
Spreading positivity is not cheap tho, and it starts with sharing. So we decided to share the revenue with MSPs: we give them a 20% cut of the profits they bring, for life. Yes, for life: as long as the MSPs' clients accounts keep active, they will get their fair share. And by growing together we make the world of customer engagement more genuine!
If you are a Managed Service Provider (MSP) such as an IT company, a sales or marketing agency, and you think you have what it takes to make this world a better place, text "AMBA" to (917) 451-5515 to get in touch with me.
Not "us". Me –the CEO. Direct line. No BS.