Launching Neo on iOs + Android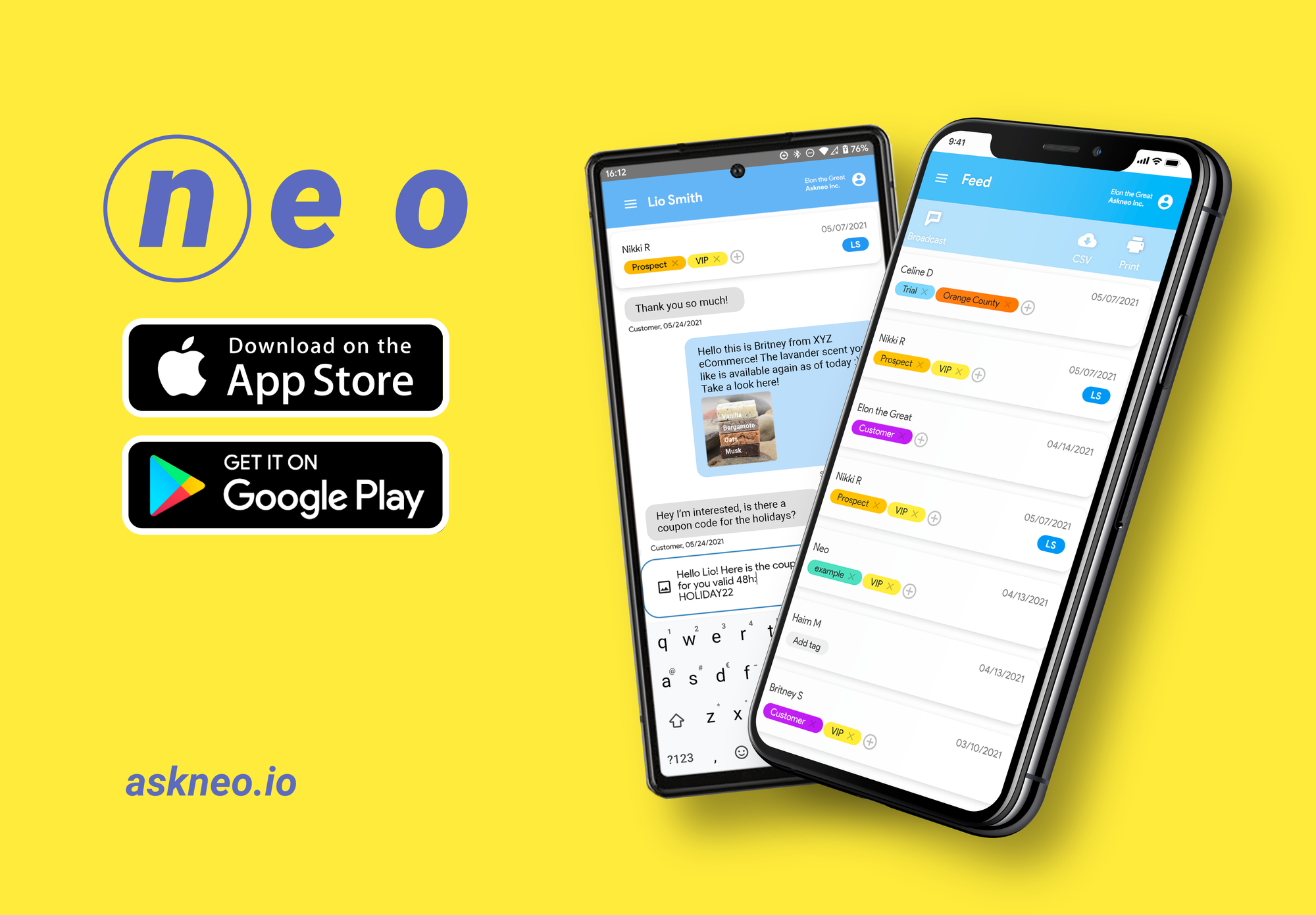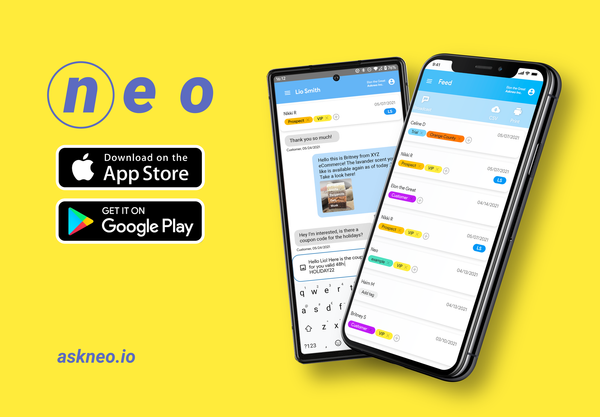 Today we're launching Neo on iOs and Android!
After voting on the next product update, a large majority of Neo users required a mobile app to help them answer customers on the go and never have to wait again to close deals by SMS.
Neo is the no-code solution to personalize customer engagement through texting. Neo's SMS platform is extremely simple and user-friendly: it unifies SMS marketing, sales and customer success in simple conversation threads.
With the mobile apps, Neo customers can now manage customers by SMS from the palm of their hands. They receive push notifications that alerts them in real time when customers text, and answer right away to close deals. The Neo mobile apps help eCommerce business owners relax and increase their revenue faster.
The Neo mobile apps work on every device, such as iOs and Android smartphones and tablets. Enjoy!
How to download the Neo app?
• Get an invite to Neo: Text NEO to (917) 451-5515
• Get Neo for iOs on the Appstore: https://apple.co/3qx7CMc
• Get Neo for Android on the Playstore: https://bit.ly/3qCI68C