Neo 2.0 - Drive Sales Through Texting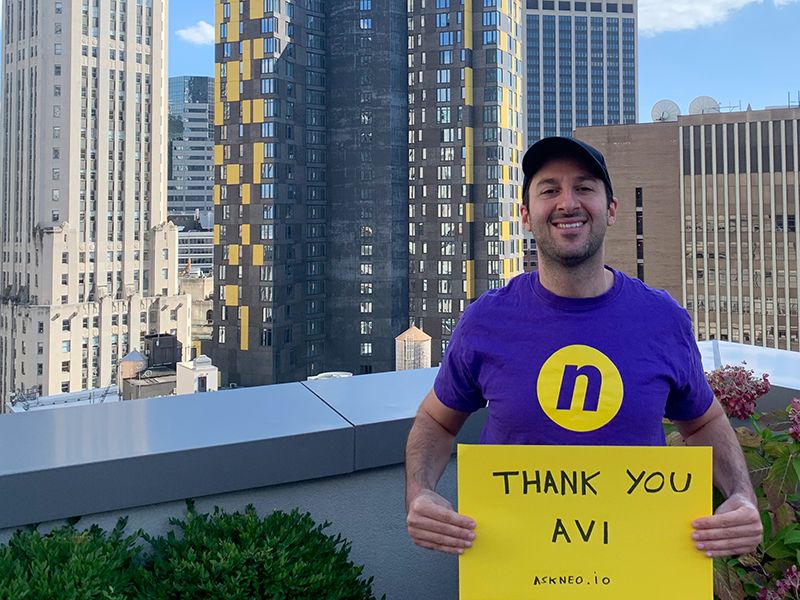 • What is Neo and how is it going to change my life?
Our mission is to help every purpose-driven business build their audience. Our vision is to foster trust between small businesses and their people.
Neo helps you humanize sales by engaging with your audience through texting. The platform includes a customizable SMS chatbot to reflect your brand, a smart SMS CRM to save customers' info automatically, and real-time conversation threads to send offers and answer customers' questions all in one place.
And if you invite staff members to collaborate on conversations, Neo turns into a shared inbox!
• What's new with Neo 2.0?
- Pick your own phone number at checkout!
- Larger plans available, up to 15k SMS/mo
- Segment your SMS CRM by tagging customers
- Send mass texts to one or more tags/segments
- Track your usage and billing in real time
• Why now?
Between the restrictions due to the ongoing pandemic and the uncertainty related to the political climate, how does your business establish and maintain trust with customers?
The way businesses behave is more scrutinized than ever before, and if you haven't thought about it as a business owner yet, well this is the time.
People are desperate to connect to their core values, in a direct and authentic way. So how can you build trust in 2020? How can you, as a startup or small business, bridge the gap between a hesitant audience and your value-prop?
You need a sales channel that is cheap, direct, and scalable to compete with big brands. You want to open a direct line of communication with your audience at scale.
Who do you usually text? Friends and family. So why can't we text brands we like? And why can't they answer us? Texting customers is not enough. You need to text with customers, because building trust is a two-way process.
• Who's Using Neo?
Our customers share the need to find a direct-to-consumer line of communication with their audience that is cheap, reliable, and scalable. Neo provides them with an immediate, no-code solution that helps them grow.
Most of our customers are tech-enabled startups and small businesses in marketing, web development, and wellness.
• I have a question and/or I want 20% OFF!
Super excited to get your questions, feedback, and to get you on board!
Text us to try it out or ask for a coupon! (917) 451-5515